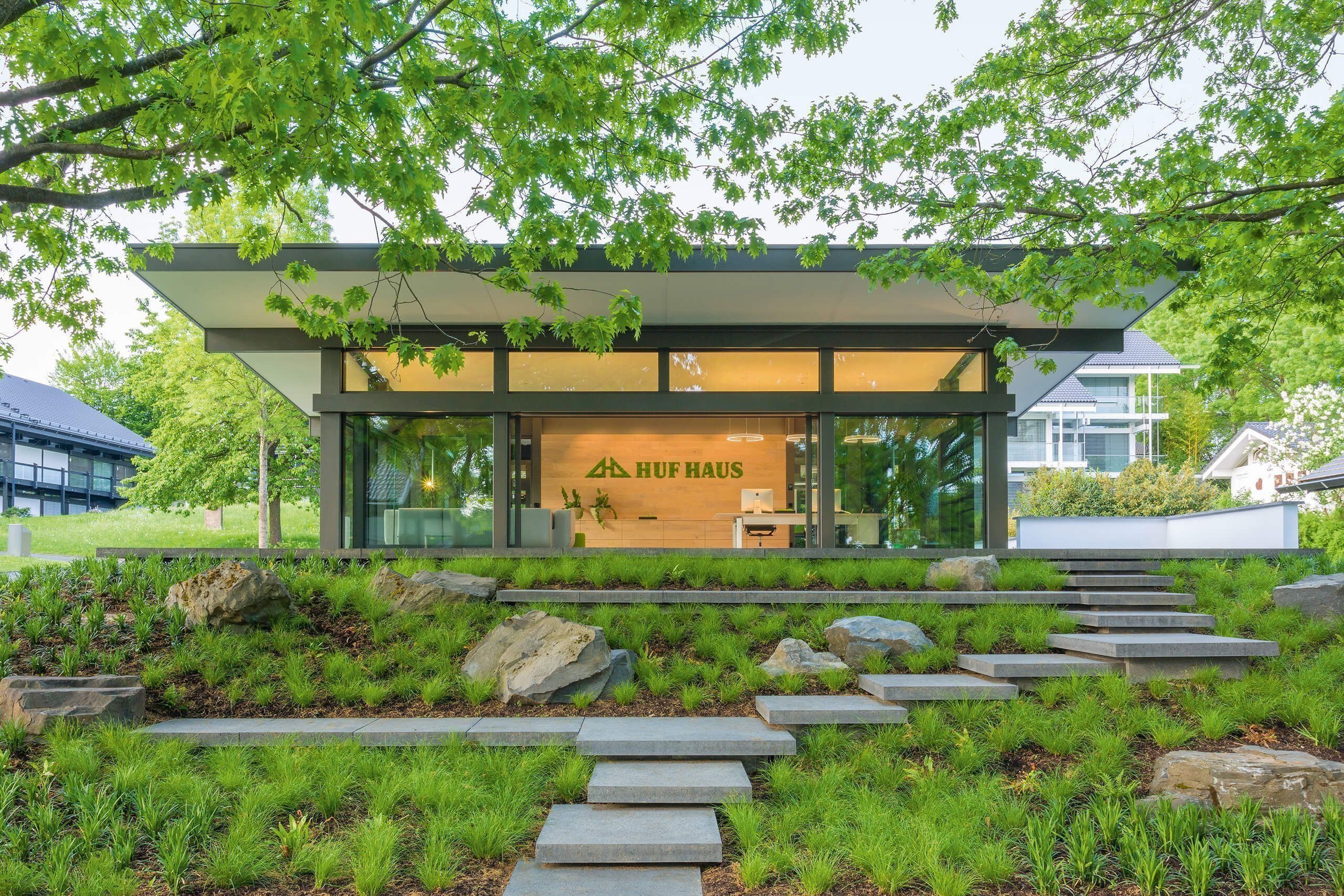 Dear HUF HAUS Friends,
Step by step we are also trying to return to our usual procedures in the HUF Village and to bring normality to the everyday life.
The HUF show village in Germany is open daily again, including Sundays and bank holidays from 10 am to 5 pm.

However, there are special distance and hygiene measures in place to ensure the safety of everyone.
We would like to ask you to arrange an appointment by calling or sending an email to the HUF Village team, so that we can plan sufficient time for your visit and avoid the gathering of too many people.
+49 2626 761-200
huf-dorf@huf-haus.com
We are happy to provide you with face masks. Please use the disinfectant dispensers located at the entrances to the HUF Village. Thank you very much.
We look forward to welcoming you soon!
Information UK Show House:
We're Back…
Book your personal consultation at our fantastic showhouse!
The most recent Government Guidelines have allowed for the reopening of certain businesses, and we are incredibly pleased to announce that our UK HUF HAUS Show House can now accept visitors again!
To ensure both visitor and staff safety, the correct Social Distancing regulations will be adhered inside the House. Visitors are asked to secure an appointment by email or telephone, and are kindly requested to wear gloves and masks throughout their visit.
You can organise your appointment by contacting the Team at london@huf-haus.com or on 01932 586 550.
We are excited to open our doors and meet again!
Your HUF HAUS UK Sales Team