Enchanting Insights
We thank you for taking the time to consider your future and for inviting HUF HAUS to be a part of that consideration. We hope that our brand new brochures will give you a clear vision of how exciting and invigorating life could be in your HUF house. Rather than with words the following pages are intended to spark your imagination with images of typical HUF HAUS designs and living environments.
Every HUF house illustrated in our brand new brochures is unique and yet follows our quintessential architectural theme best described in the following quote "Living in a HUF house is like sitting in the front row of nature's theatre".
This unrestricted vista of nature and the changes of light throughout the day and throughout the seasons create this exclusive living environment typical for a HUF house.
We invite you to share this experience.
On behalf of the entire HUF HAUS team we hope you enjoy this enchanting insight in to the fascinating world of HUF HAUS post and beam architecture. We would be delighted to be of further service and invite you to visit us in our show houses local to you or at the HUF HAUS Show Village in Hartenfels.
FREIRAUM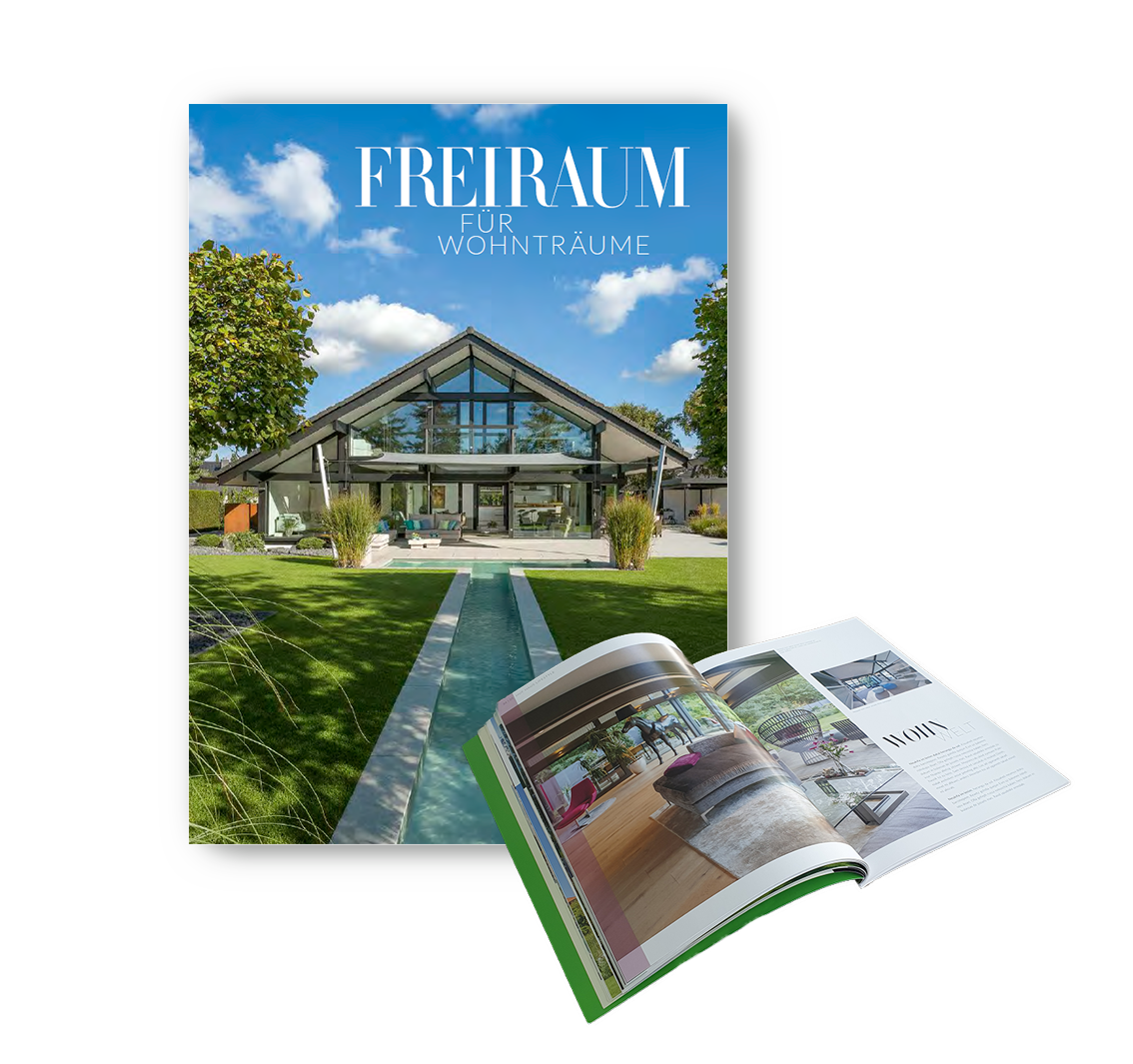 The brochure "FREIRAUM" will give you a clear idea of how stimulating and pleasant life in a HUF house can be.

Of course you will discover a lot about quality, energy efficiency, production and portfolio. Because as a family business with 111 years of experience, there is a lot to report! There is also a lot to discover visually here, because each of the HUF houses has been individually designed and adapted to the wishes and requirements of the owner.
Immerse yourself in the innovative world of the HUF HAUS post-and-beam architecture - the "FREIRAUM" is just a mouse click away.
ART & MODUM
Two design series - one quality standard.
The quintessential elements of ART and MODUM are timber and glass, and the shared philosophy of "life in harmony with nature". What other attributes connect these next of kin? Though individual in personality, both series are united by the unmistakeable HUF formula: each house is uniquely designed to fulfill the clients wishes. From the individual roof and layout design down to the basement, the positioning of glazed and wall panels - every aspect of the home is carefully assessed and selected. With uncompromising traits in quality, the selection of wholesome materials and supreme compfort let ART and MODUM entice you with all their obvious and hidden virtues!

Enjoy exploring the HUF Feeling!