Gabled and mono-pitched roofs
A gable roof is the classic roof style. It consists of two side sections that meet at the roof ridge at the top; the inclination can vary depending on the layout planning and building regulations.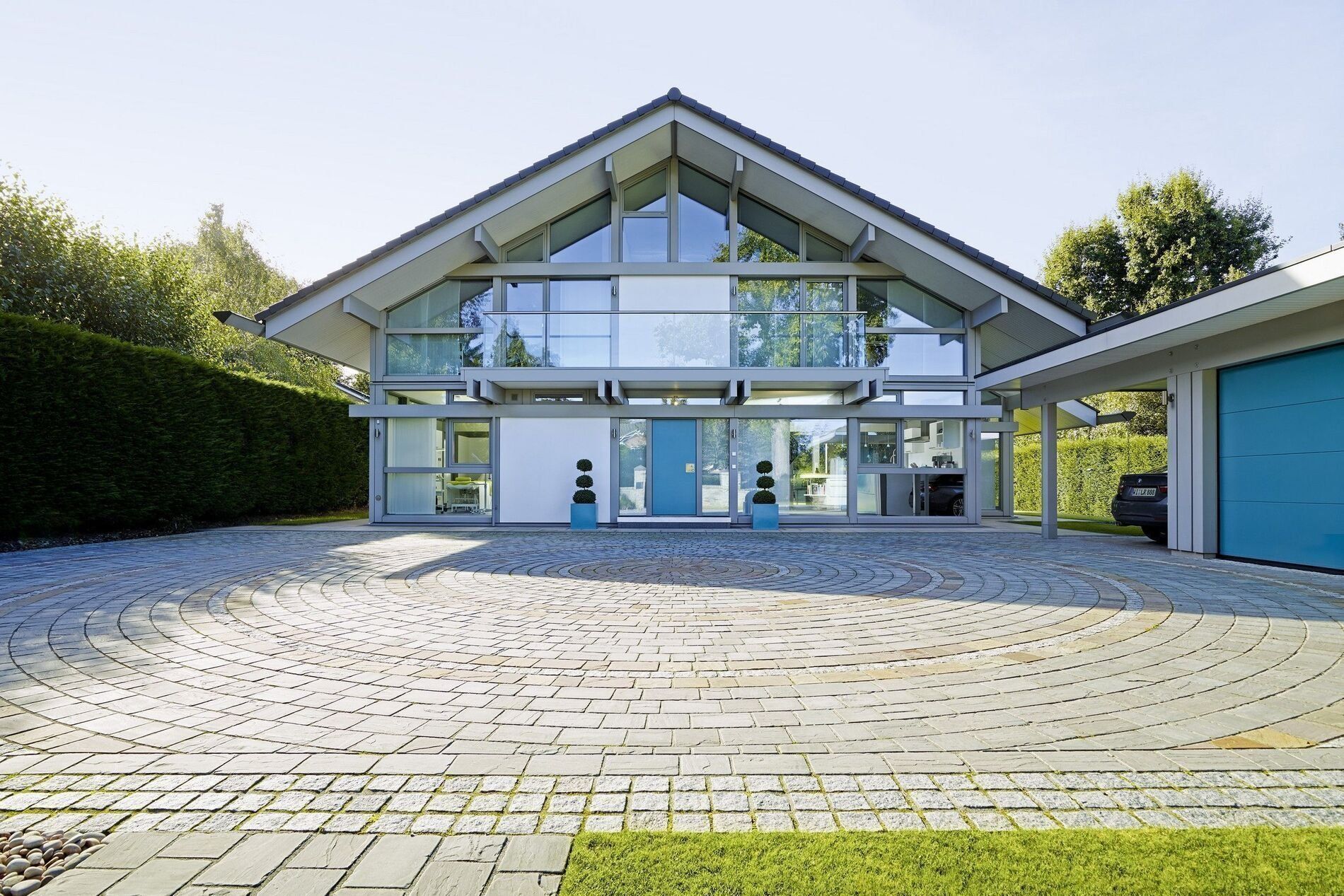 A mono-pitch roof, on the other hand, is only one slightly sloped roof section; in the case of a 'double-pitch roof', there are two sloping sections separated by part of the facade. Mono-pitch roofs with south-facing eaves are popular for installing photovoltaic systems, as this maximises solar energy yields.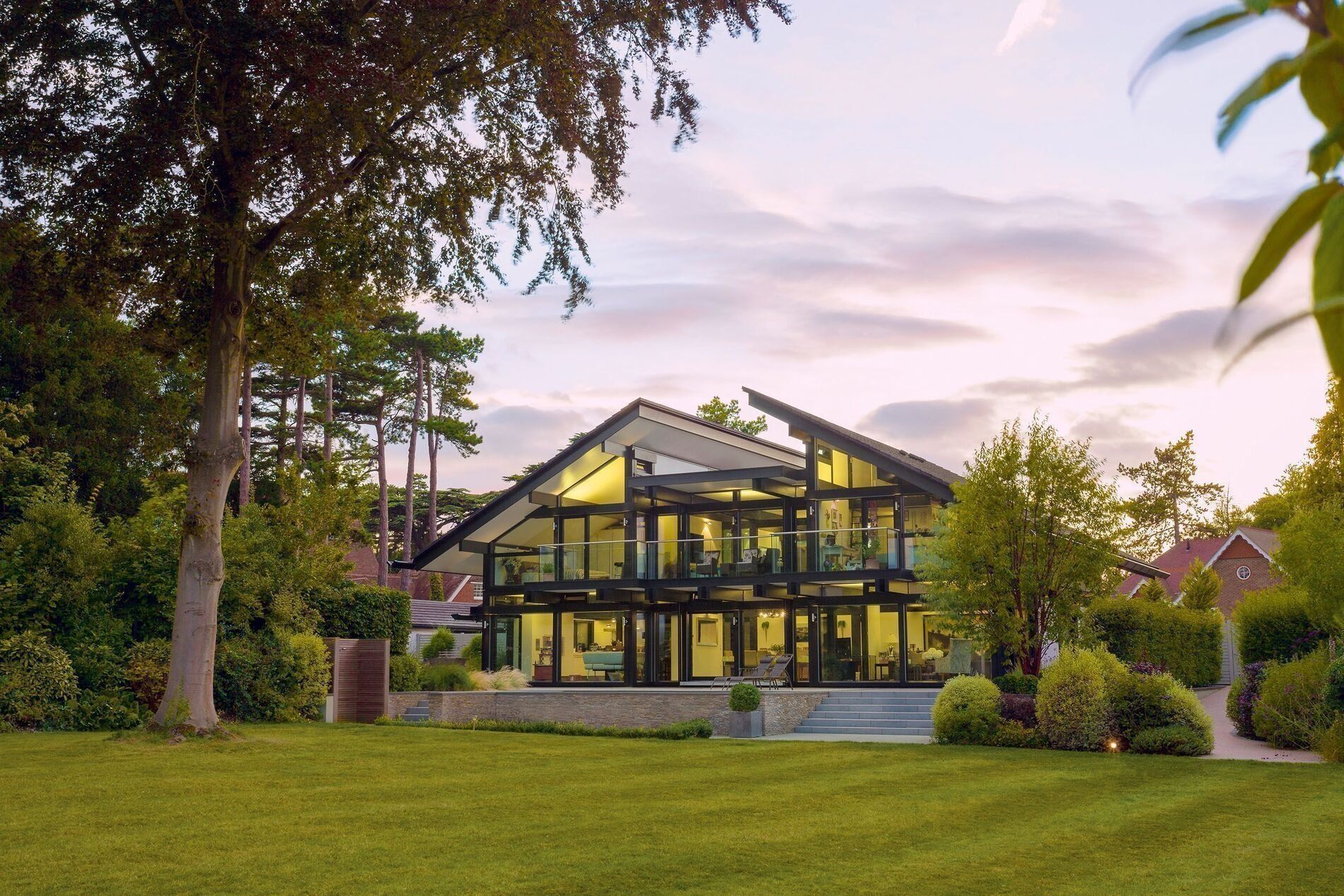 The wide roof overhangs over gables and eaves found in HUF houses offer protection against the weather and the sun and highlight the superior, open character of classical timber frame architecture.The underside of the roof overhang consists of tongue-and-groove formwork made from Nordic spruce and is a harmonious fit with the overall image of the house. Overhangs at gables and eaves are approximately 1.50 m in length; with mono-pitched roofs, the roof overhang at the ridge is set at approximately 1.20 m – this allows the wide roof overhangs to provide the best protection against rainfall, thus contributing to constructive wood protection.
On trend: The sloping roof
From an architectural point of view, slightly rising roofs (generally combined with a flat roof element) are on trend, particularly in England. Locally, this unique roof style is known as a 'gull wing' with reference to the bird's wing movement and gentle ascension in the sky. This roof style opens up new perspectives and the house can be more open to the sky. "It creates a completely new impression of space, as the house also opens out above whilst at the same time inviting in more natural light from outside," architect Peter Huf explains.
Flat-roof houses also continue to be popular as they provide a particularly modern effect. HUF HAUS completed its first flat-roof project as early as 1958. Today, flat roofs have multiple uses and designs, for instance as a roof terrace, with vegetation or with gravel.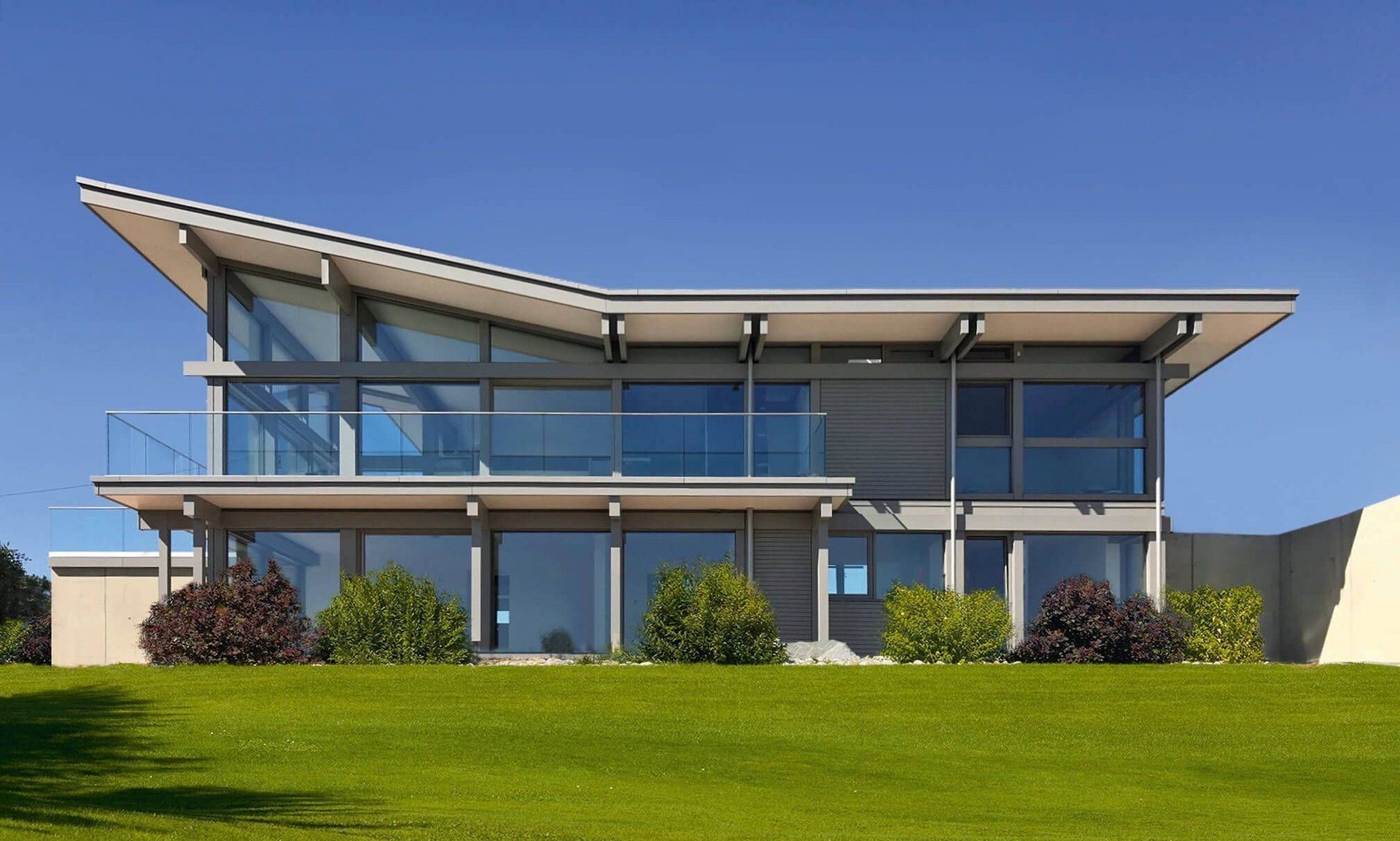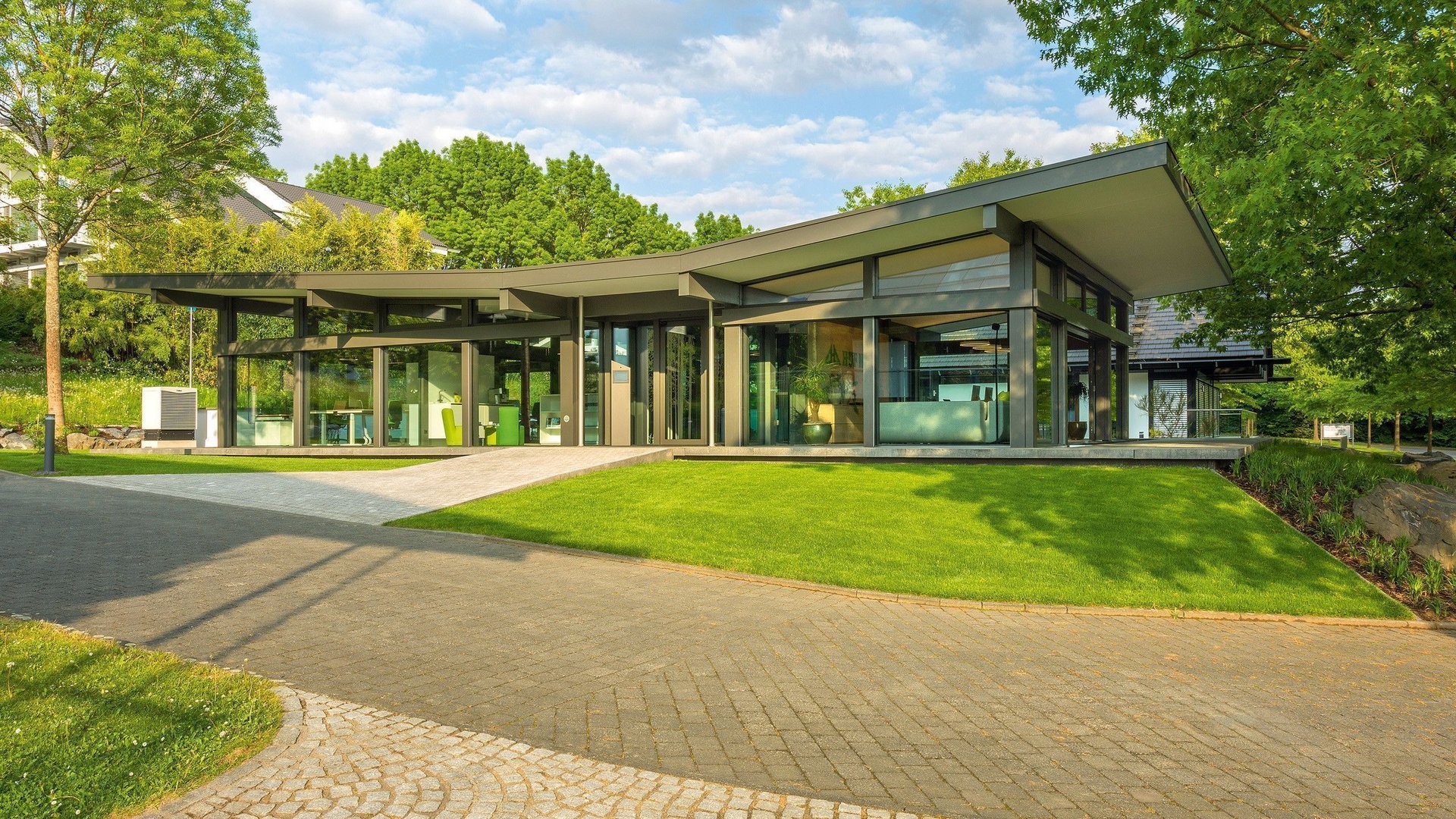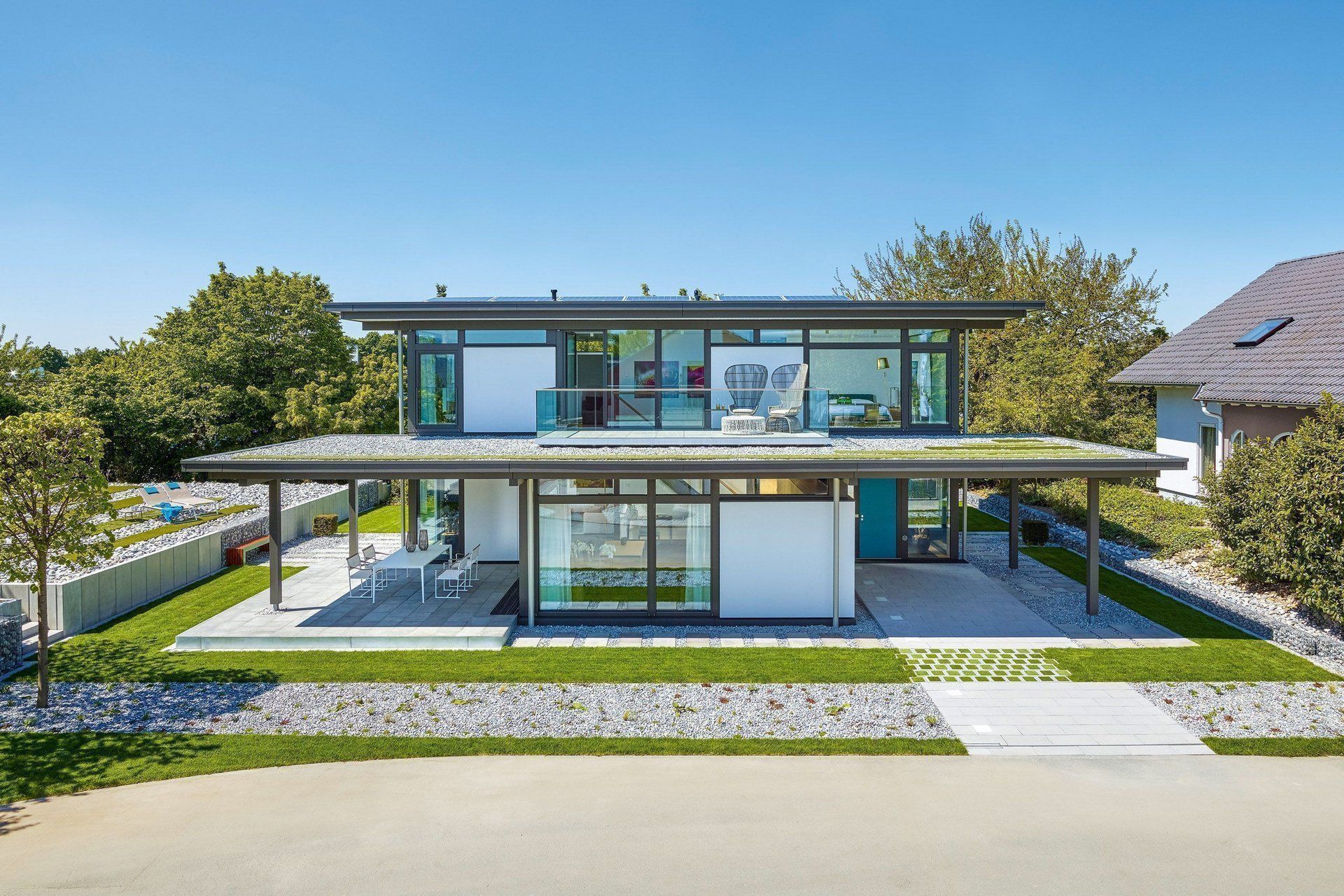 Why does the material matter?
Using fibreboards in the roof provides an extra level of insulation. This ecological insulation material adds to the protection against the cold in winter and against the heat in summer. The structural benefits ensure a long-lasting, pleasant indoor climate!