Tiny House sample 1
Office next Door
Home office solutions are multifaceted and can also be relocated to the garden.
Looking out onto the green landscape in combination with plenty of healthy daylight transforms the Tiny House into a flexible creative workshop.
More Details about the house
Design: HUF Tiny House
Category: Home-Office
Dimensions: 7,70 m x 4,00 m
House footprint: 30,80 m²
StilART Furniture Concept Tiny Office
Compact spaces require attractive and intelligent working areas and storage solutions. Hot drinks are prepared in the silk-matt finished kitchenette, with its own sink, fridge and dishwasher built into a cabinett. An Oak storage shelf with built-in LED light strips completes the kitchen scene. One highlight: a foldable countertop provides additional storage space when required.
A folding mechanism lets the sink disappear in an instance, again offering even more storage space. The Oak wall panel next to the entrance door provides wardrobe space and a seating area. The desk with office container can be extended in a right angle with an additional worktop, ideal for meetings with clients and colleagues.
An inductive phone charging staion is integrated into the tabletop. Stylish wall cabinets with pull-out hanging files and a tray shelf create clever office storage solutions.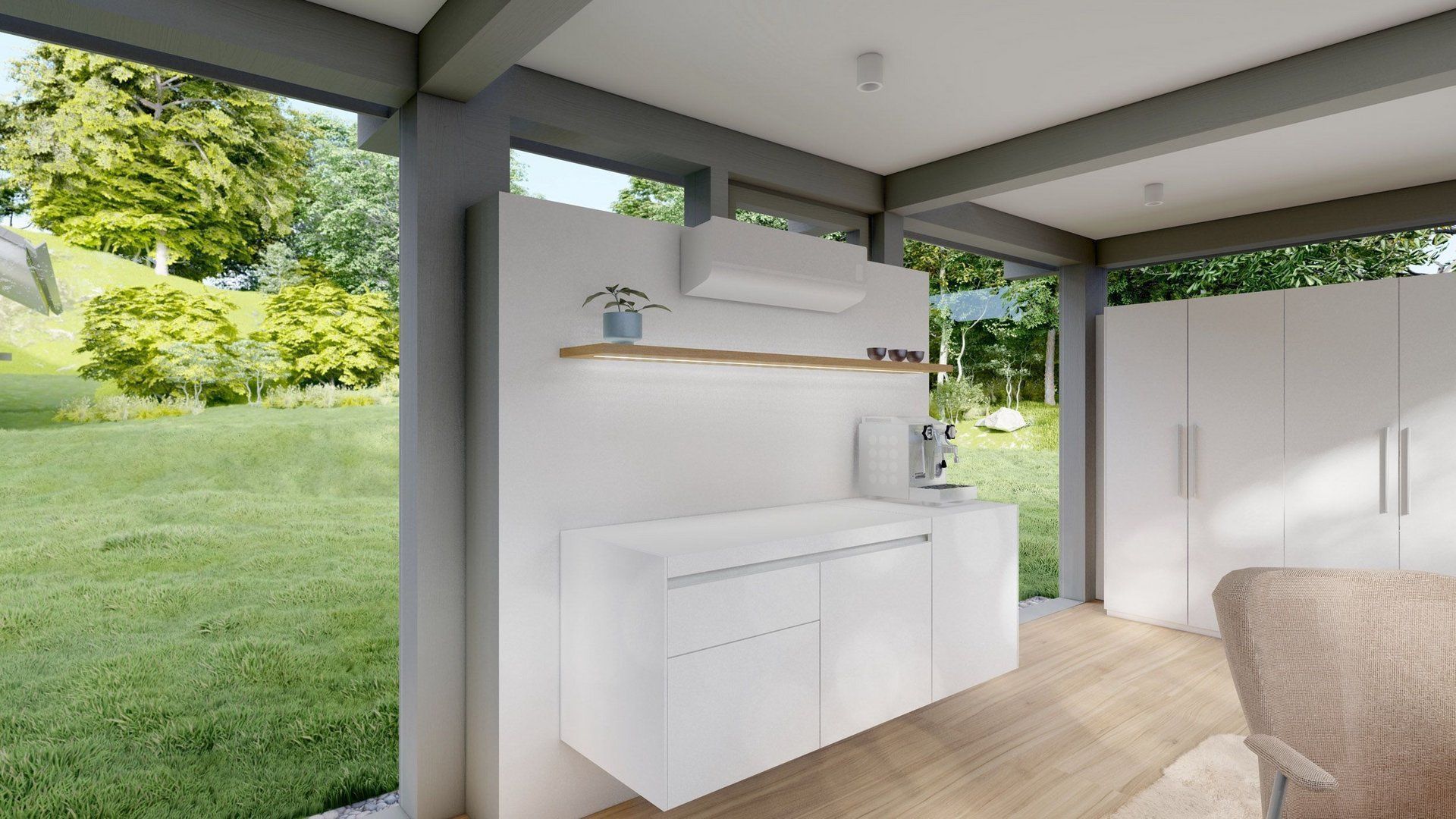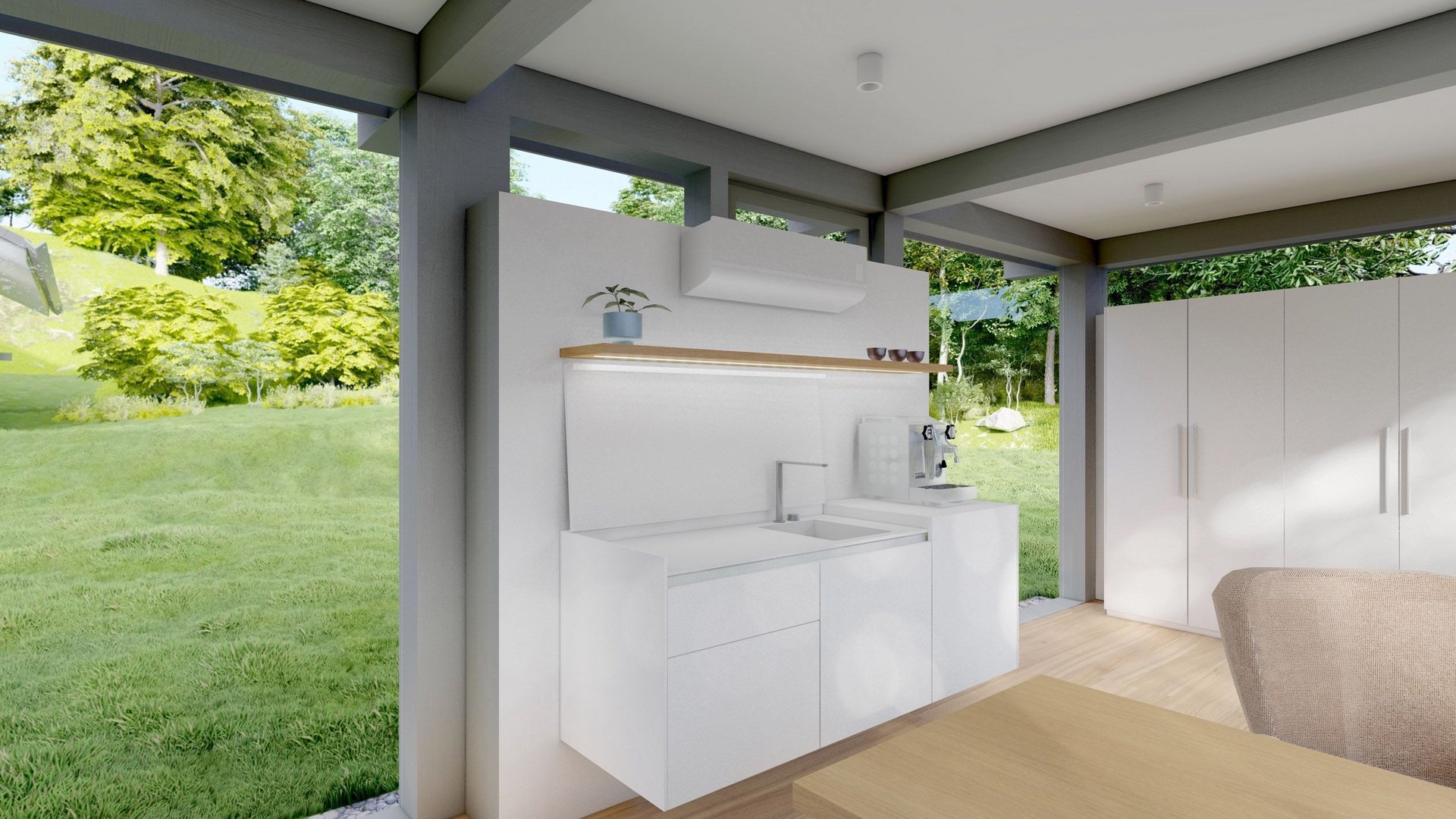 A clever foldable countertop creates additional space whenever needed.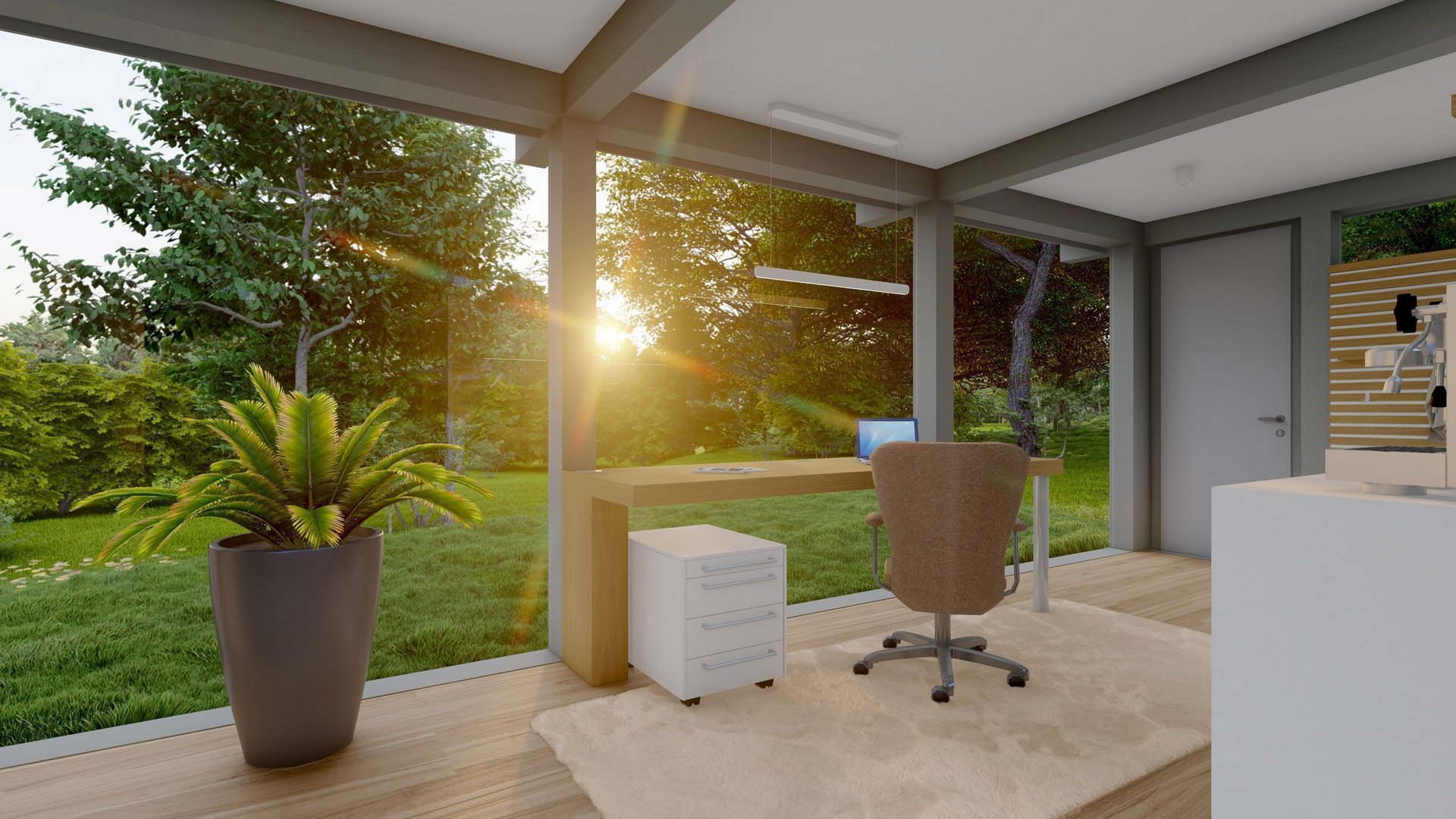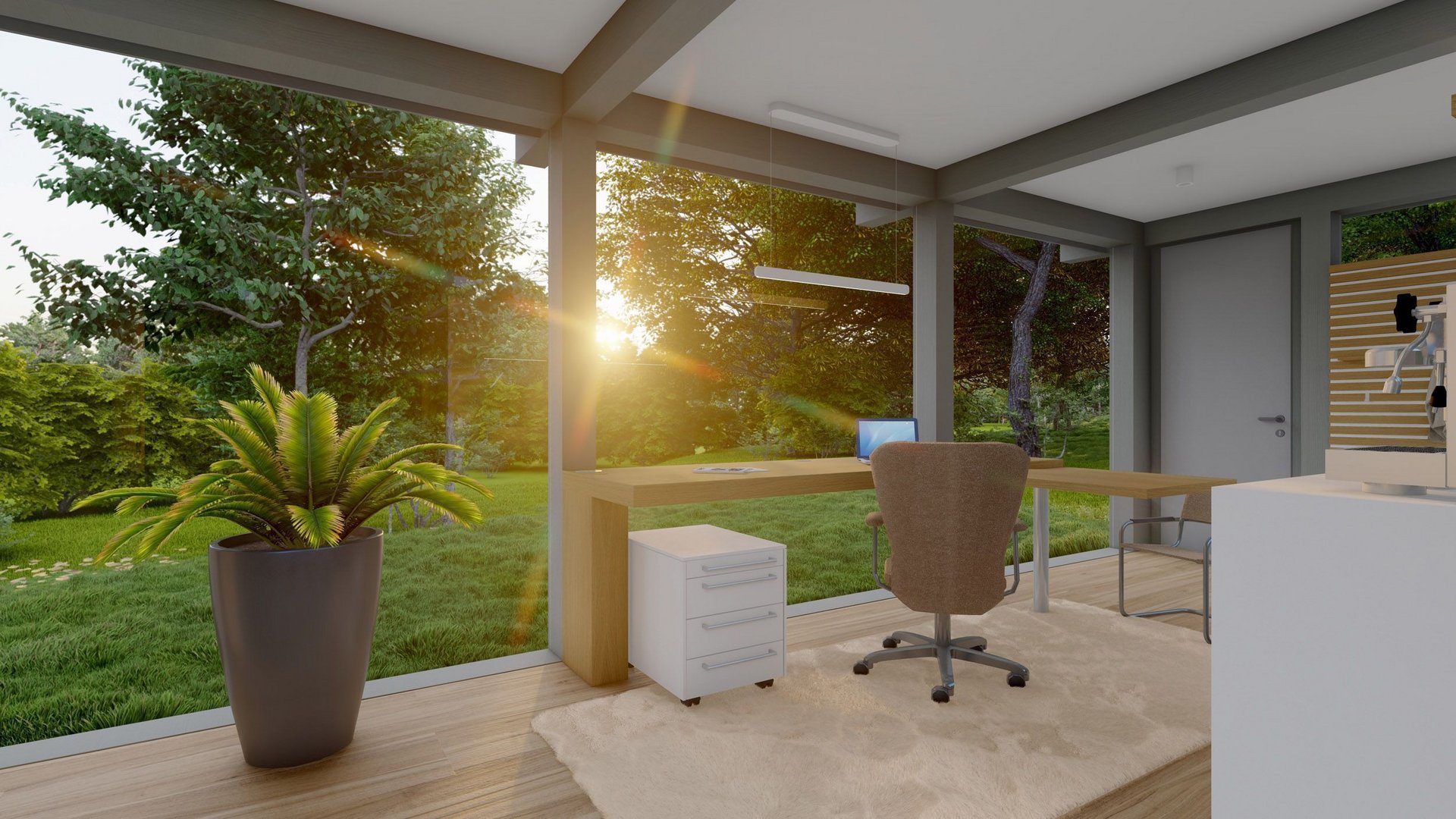 Special feature: the functional desk can be extended.
Construction
turnkey HUF HAUS post-and-beam construction in timber and glass
characteristic roof overhangs
quality-assured and thermally insulating triple glazing
highly energy-efficient external walls
modern entrance threshold (preparation for barrier-free access)
Fit-Out
high-quality bathroom appliances
large selection of modern floor coverings
motorised external aluminium blinds
solid front door
HUF HAUS hand-crafted internal doors
sophisticated internal and external render
Furniture (as described in project sample)
Technology
heating system for cooling and heating
on-demand ventilation system with air-quality sensors
electrical wiring throughout
Architect and Engineering Services
planning application (if required)
CAD drawings
detailed working drawings
project management
structural calculations
Project-related detailed planning
heating installation
electrical installation
ventilation concepts
construction supervision/documentation
Floor slab & Roof
insulated steel floor slab
thermally insulated flat roof
Office next Door
HUF Tiny House