ART 4 sample 6
Holiday Mood meets
Smart HUF house
The story behind the house
In this home, the next trip can safely wait, because the HUF House ART 4 spreads a dreamy vacation mood every day. Light-flooded architecture in close connection with nature in the interior and exterior, fascinating furnishing details and intuitive house and heating technology transform the green post-and-beam house into a living paradise with vacation flair.
Depending on the user's preferences, functions such as lighting, blinds, heating or multimedia can be controlled in the traditional way by pushbutton, via a touchscreen, smartphone or by voice command. A fingerprint system grants access to the house. In addition to these standard functions, the smart building with integrated photovoltaic system promises many more highlights that ensure maximum comfort.
MORE DETAILS ABOUT THE HOUSE
House: ART 4
House footprint: 131,20 m² / 1.412 sqft
Dimensions: 10,00 x 12,40 m + Alcove
Roof pitch: 30°
Total gross external area: 255,20 m² / 2.746 sqft
Features: Indoor Garden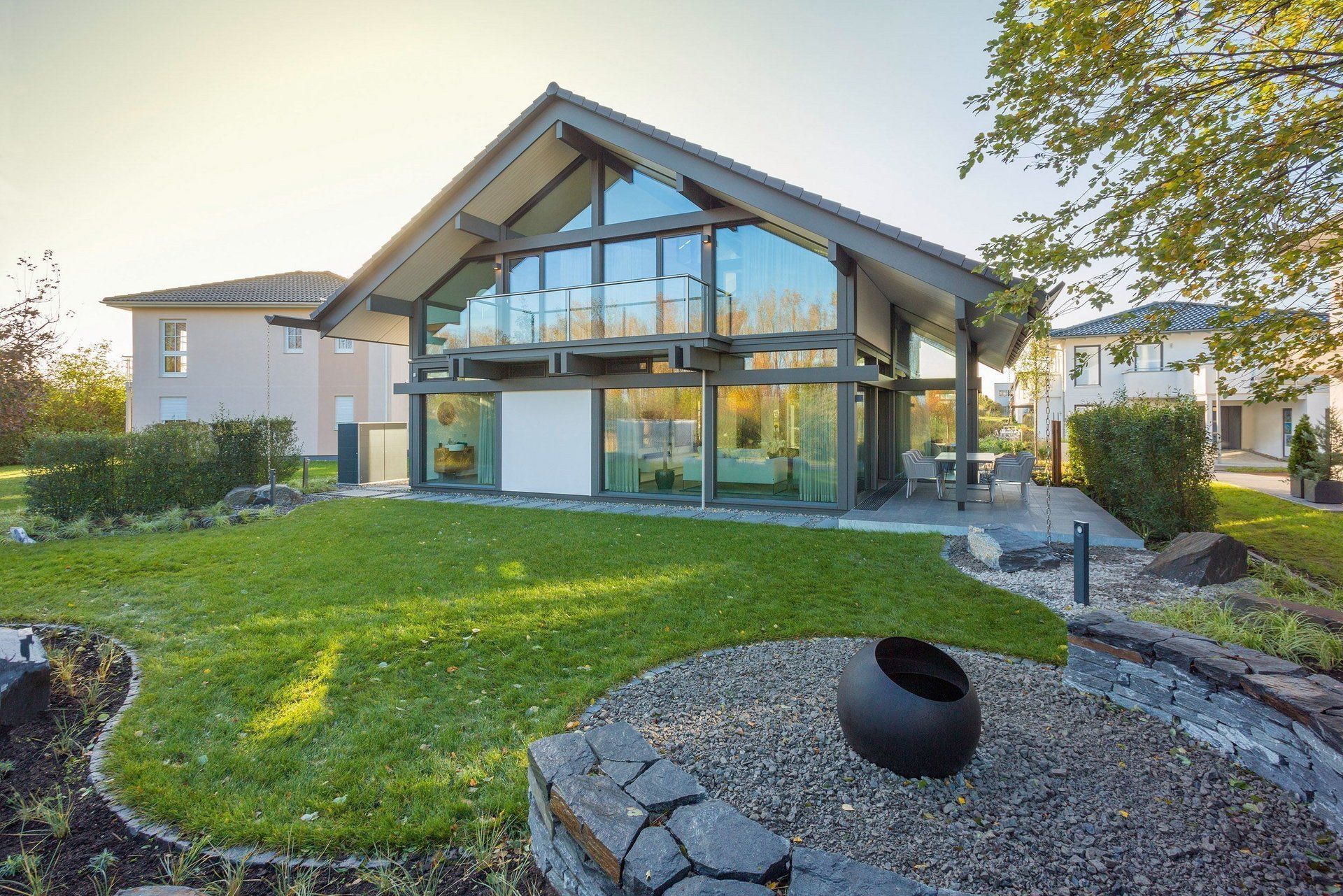 smart. efficient. bespoke.
The interior of the house is also dedicated to the idea of creating sustainable recreation and turning small breaks in everyday life into something special. Already in the entrance area, an indoor miniature garden with succulents awaits visitors, reminiscent of the last long-distance trip, while culinary delicacies from all over the world are prepared in the noble StilART kitchen.
The highlight: The materials used are also found in the floor coverings - creating a particularly harmonious design. In the other living areas, too, aesthetic furniture with clever functions, inspiring works of art, and a spacious wellness bathroom help to preserve the beloved vacation feeling in the long term.
Impressions
HUF House ART 4