Old but gold
A lot has changed in 110 years: From black-and-white advertisements and brochures to vivid high-res architectural photography for the world-wide-web, from the original assembly of entire houses within the factory to high-tech prefabrication of all building elements.
This is how it all began - in the following years, the HUF village and premises will change significantly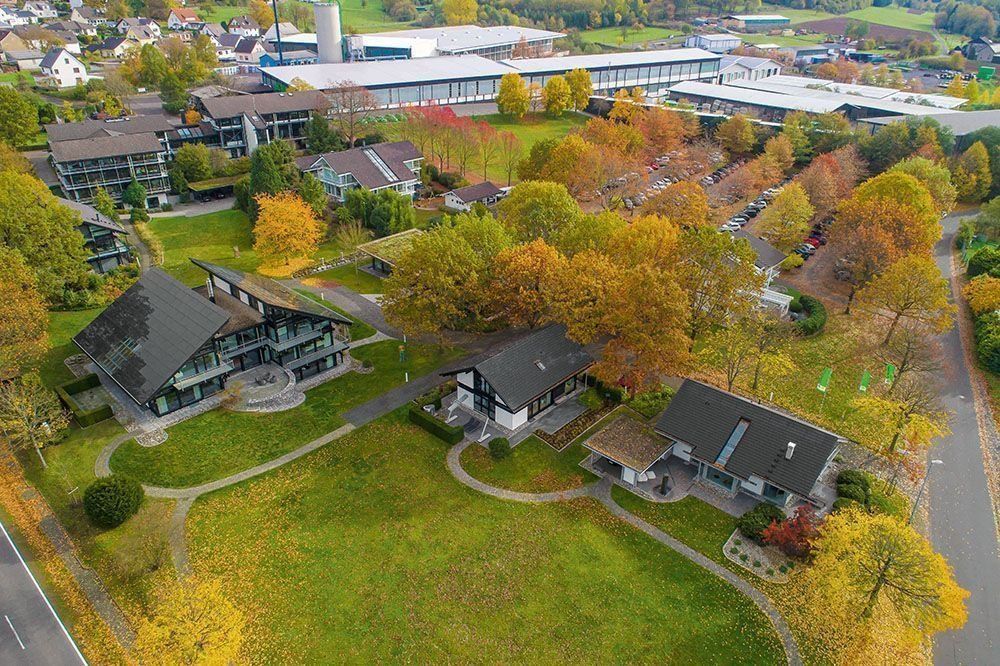 The 20-hectare site is fascinating in every way: The HUF Village plays host to six uniquely special show homes which inspire lifestyle dreams. Also located here are the HUF HAUS production facilities, our design centre and the entire staff head office.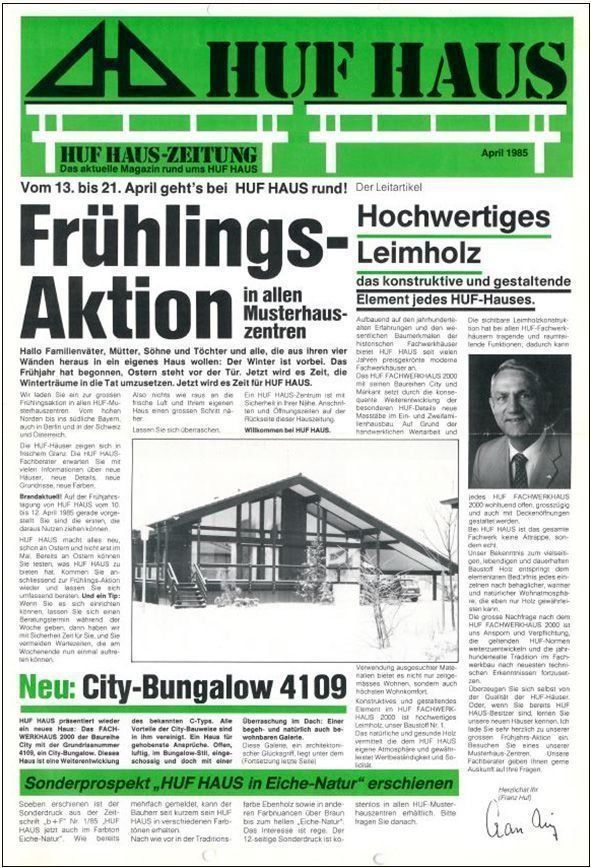 Classic newspaper look (printed)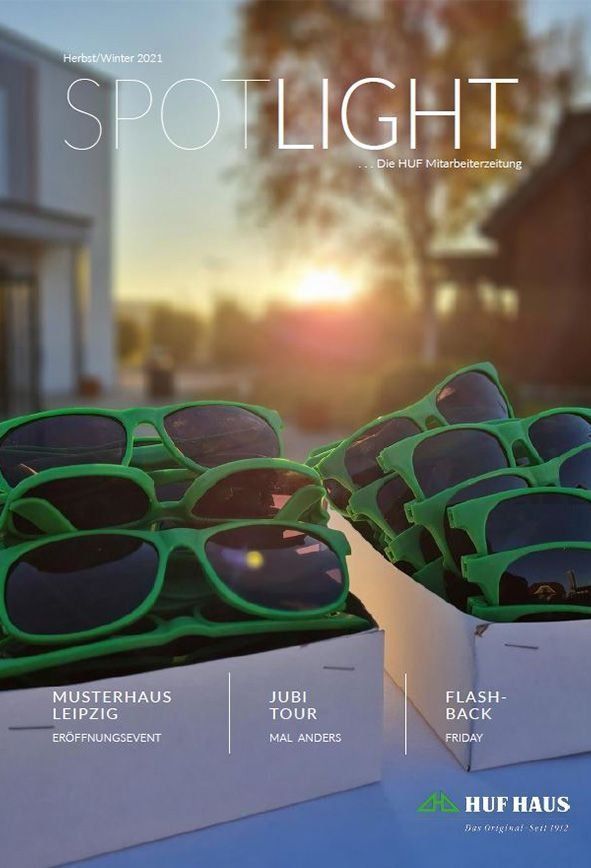 Modern design and digital use only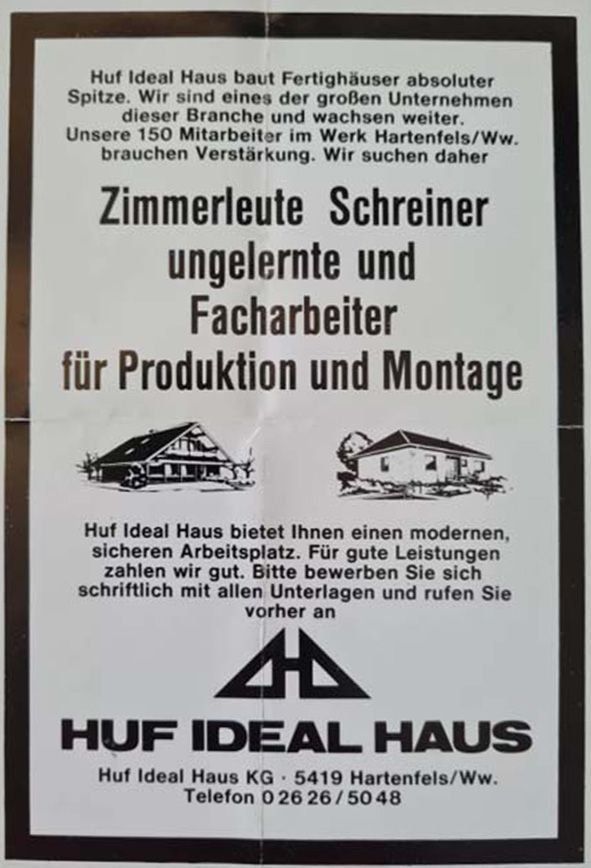 Then as now, we are always looking to acquire new professionals and expand our team.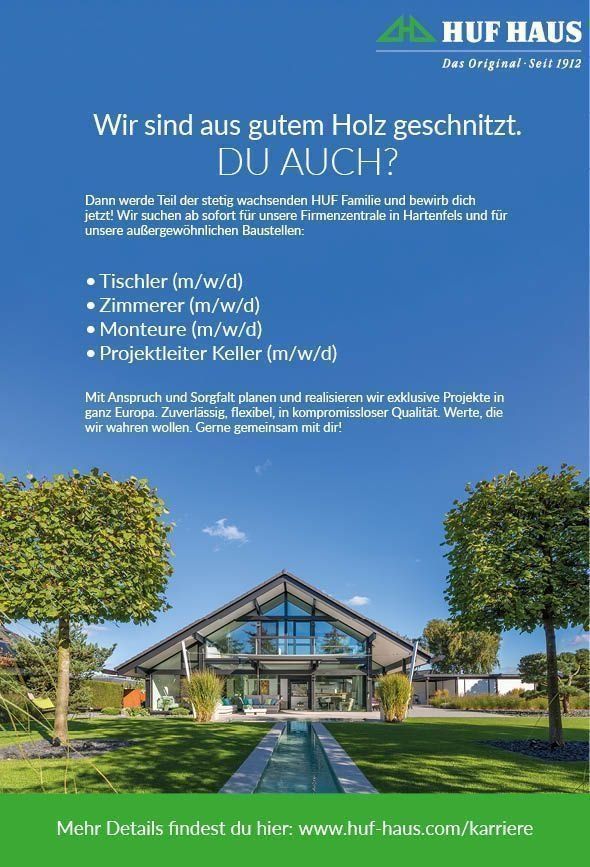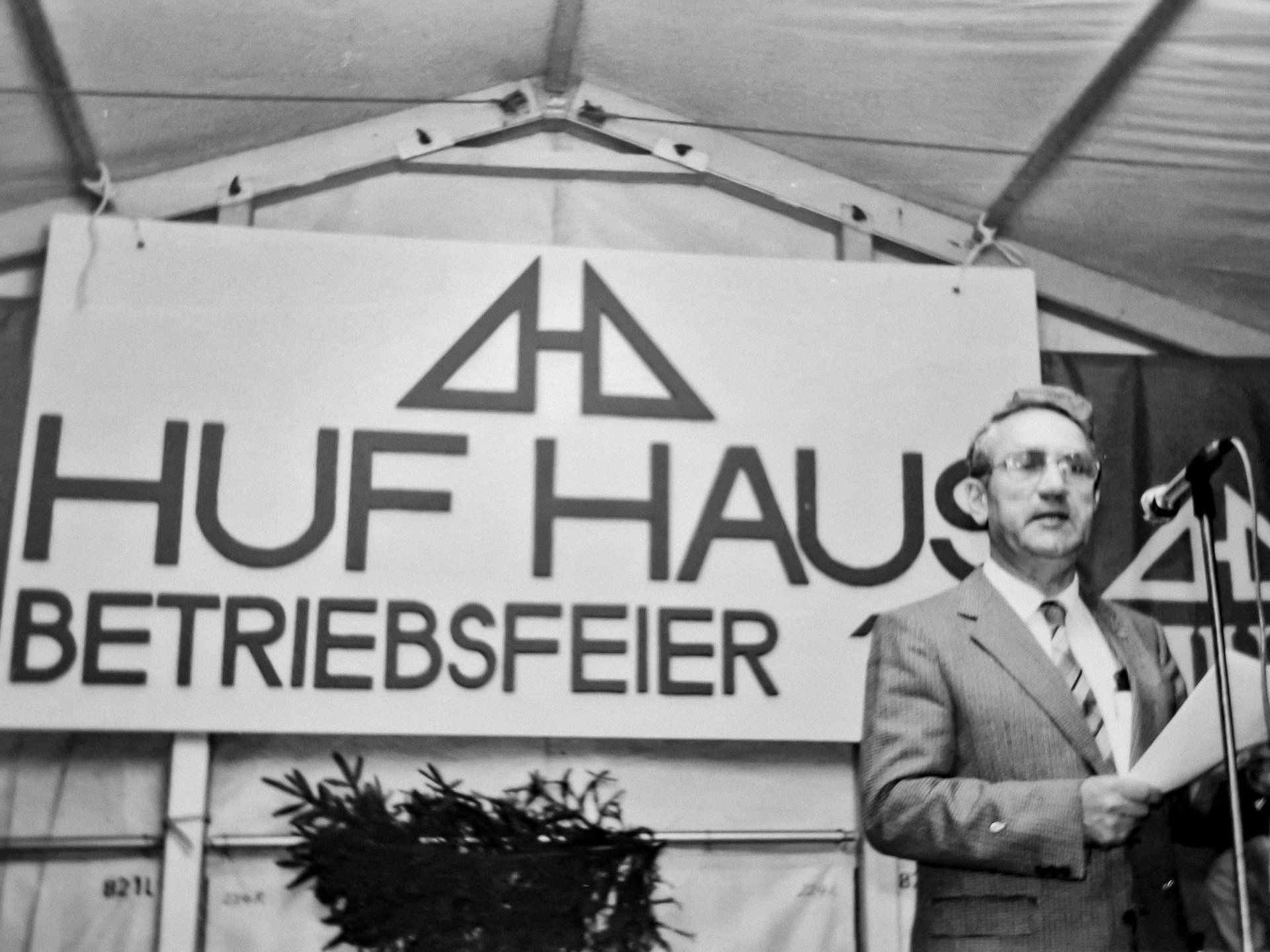 Franz Huf is welcoming the guests on the occasion of the company celebration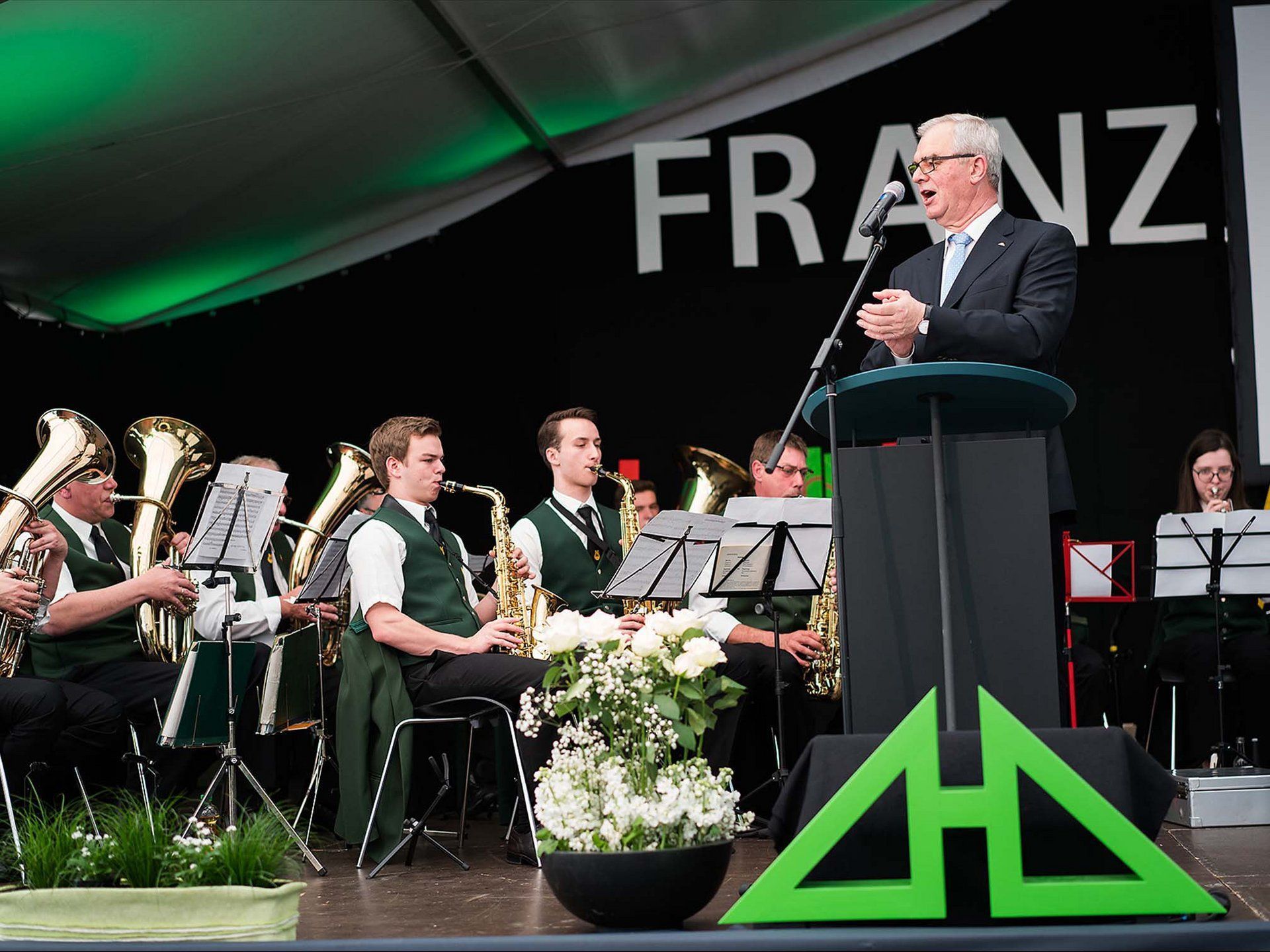 Happy 90th Birthday Franz Huf! Georg Huf is giving a birthday speech
HUF Tradition: Annual Calendar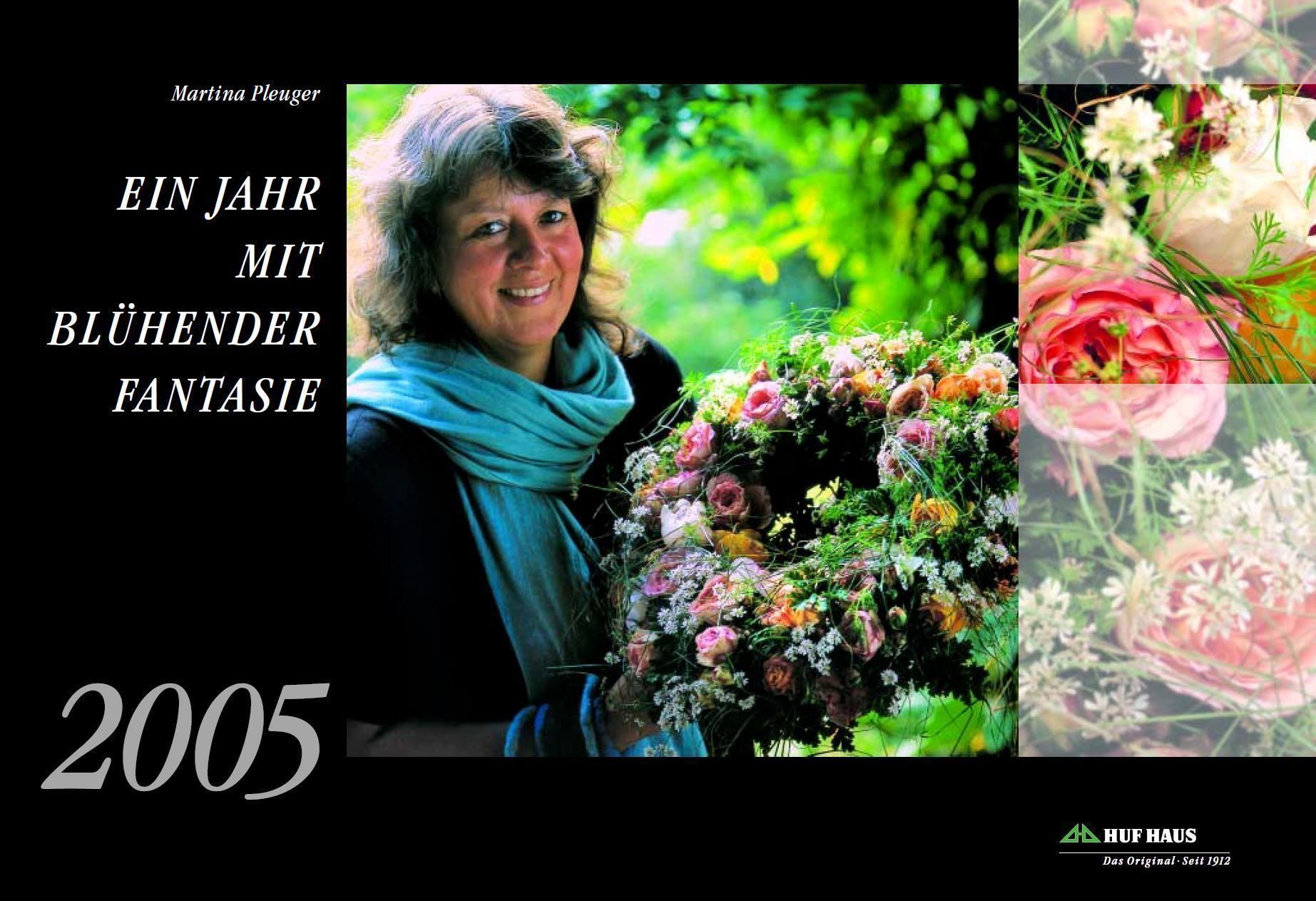 2005 Martina Pleuger and her flowers